---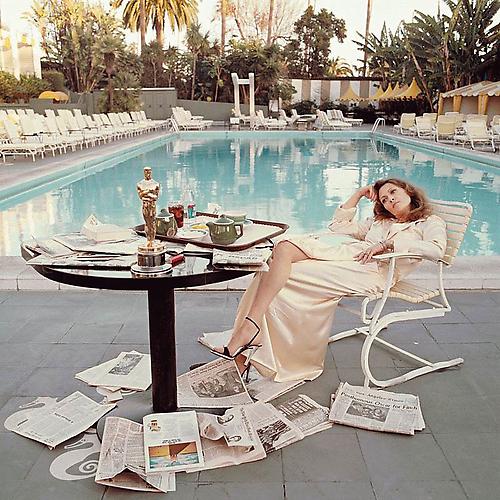 ---
Terry O'Neill


Terry O'Neill (born July 30, 1938 in London) is an English photographer, who achieved his greatest success documenting the fashion style, and celebrities of the 1960's. He attracted attention for photographing his subjects in unconventional or candid settings.
He began his photographic career working for a photographic unit for an airline at London's Heathrow Airport. O'Neill found further employment on Fleet Street with The Daily Sketch in 1959.
He also photographed members of the British Royal Family, and several prominent politicians. He had a longtime relationship with the American actress Faye Dunaway and had endured a short marriage from 1983 to 1986.

Among his most well-known images are the famous color and black & white portraits of then-girlfriend Dunaway at dawn on March 29, 1977, lounging next to the swimming pool at the Beverly Hills Hotel the morning after winning the Academy Award for Best Actress for the film, Network. A black and white portrait from the series hangs in the permanent collection of the National Portrait Gallery in London, England.